Able Brewery's

summer seasonal, Not Quite Forever, is a sour ale with raspberry and lime flavors. The d

esign is inspired by the punchy nature of a sour ale and the vibrant colors of raspberries and limes. While working on the pattern for the label, I was looking at 90s textile designs (think The Fresh Prince of Bel-Air & Zubaz) as a way to evoke the nostal

gia inducing name, Not Quite Forever. 
The label design is a class project from my time at Minneapolis College. Each of my classmates created a design, and the brewery picked one to produce. My design got picked! I even did a tv spot about the collaboration between Able Brewery, Minneapolis College, and me. Sadly, the video has since been removed and I can't find it anywhere!  
Mood Board & Mock-up Label Design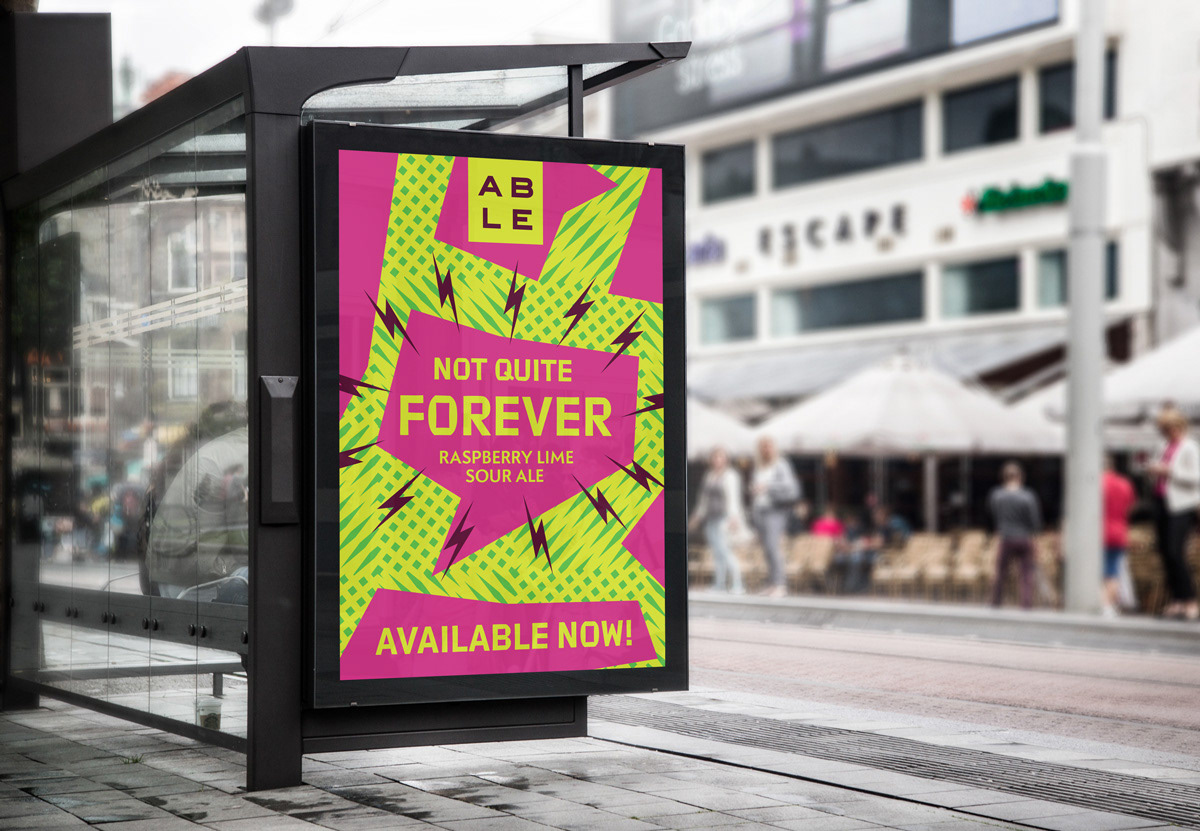 Canning Day! 
Photos by Samantha Sather, used with permission
.
Read the full release HERE

.
Color study for the pattern used on the beer label.
Which colorway is your favorite?